Continued from: How a book helped me understand my family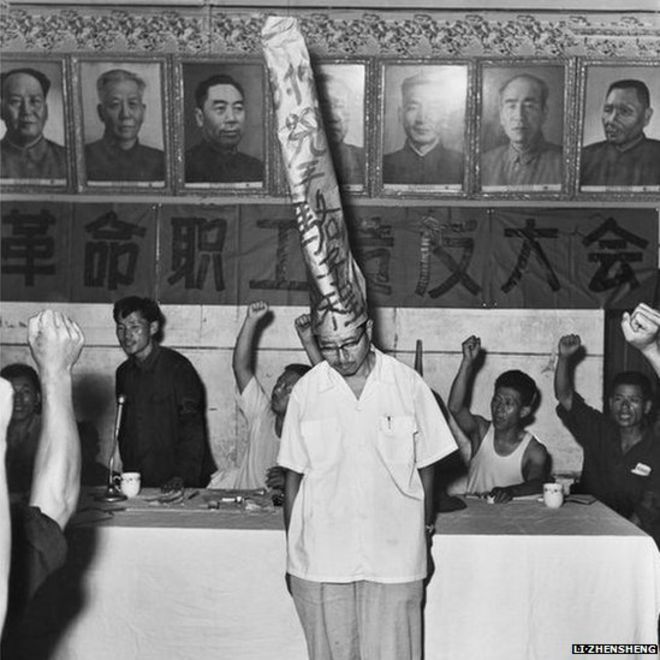 All megalomaniacs are insatiable. Having the majority of people's support and loyalty was not enough. Mao continued to preach Communist "values", eradicating beauty from the land by ordering the destruction of gardens, dismantling trust in communities by assigning "minders" in every neighborhood who served as spies, destroying pursuit if knowledge by ordering burning of books, and erasing love between people by turning them on each other.
Acquaintances gradually stopped talking to one another as they feared being turned in by a neighbor seeking to win brownie points with the Communist officers. Reporting on your neighbors was treated as service to Mao himself. People made up lies about each other and even outcasted loved ones to save themselves. Innocent people were tortured, lives destroyed, minds and hearts were devastated, and suicide was rampant. Torture included public humiliation, forcing people to kneel on broken glass, or marching victims through town with a dunce cap so that others could drown you in verbal hate. Even worse, victims also suffered ferocious torture methods such as "singing fountain" when skulls were split open so that blood burst out, "bloodletting" when victims were stabbed in their buttocks, and "landscaping" when patterns were slashed into your face with a knife (Chang, 1991). This type of psychopathic behavior could fall on any person if someone whispered a rumor about your disloyalty to Mao or the Party. You could be a loyal communist officer one day, and the next, because someone said something about you, you would find your name on posters plastered around town demanding resolution of your made-up scandal through torture and physical abuse.
I write all of this not just for shock value but it did shock me. My mother spoke of suffering and my father said that Chinese people suffered greatly but no one said how, or why, or for what…
All things considered, I suppose I was spoiled and had not suffered enough. My suffering did not include watching people around me die, and living in fear of losing a loved one to torture. It did not include developing healthy suspicion and caution, which would be later in life when things changed, be called paranoia and unfriendliness.
My suffering was different. It was being subtly punished for not suffering enough. It lived in solving the mystery of why my family was the way it was and why my parents seemed so crazy. My suffering was having a narrow understanding of Confucian values and concluding that the cross cultural differences between us was the cause of all the valley that existed between us. It was beyond "tiger mom" and strict parenting. To understand my family required an understanding of theirs…
TBC